Ages 6-8 | $200
July 26-28
9:00am-1:00pm
Multimedia Art, Drawing, Painting, Tie-Dye, Beadwork, & more!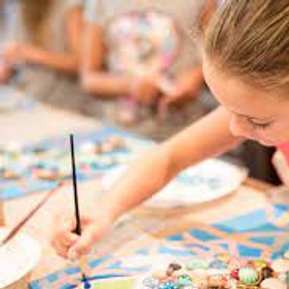 Ages 9-12 | $200
July 31 - Aug 2
9:00am-1:00pm
Multimedia Art, Drawing, Painting, Oil Pastel/Charcoal, & more!
Please fill out this form to sign up for one of our summer camps and someone will get back to you ASAP.
About the Art Teacher
Sarah Elizabeth Phillips is a nationally known Artist and Art Instructor. She's taught over 200 events all around the country to a variety of ages in a variety of settings. She's currently working as a PreK-8th Grade Art Teacher at Christ the King Catholic School in Seattle, WA. She's a licensed teacher, CPR & First Aid Certified, and has experience teaching a variety of mediums.